Our college library is named in the fond memory of Hon. Late Smt. Nimanadevi Zagdusingh Thakur and inaugurated on Friday, 25th August 2000 by Smt. Kumud Bansal, I.A.S.
Library is an automated, open access library with collection of more than 28000 documents as well subscription to all major newspapers, periodicals, publication and journals, technical as well as non technical, national and international. Various kinds of reference books like encyclopedias, dictionaries and almanacs are available to the students.
This immense reservoir of information and learning is a source of constant value addition to the students and faculty as well.
Mission
To provide continuous access to the knowledge and information to the users of the library for achieving excellence in respective disciplines.
Objectives
Acquire a provide material related to curriculum; and the material that will enhance the personality, attitude of each user.
To improve the discipline knowledge by subscription to national / international Journals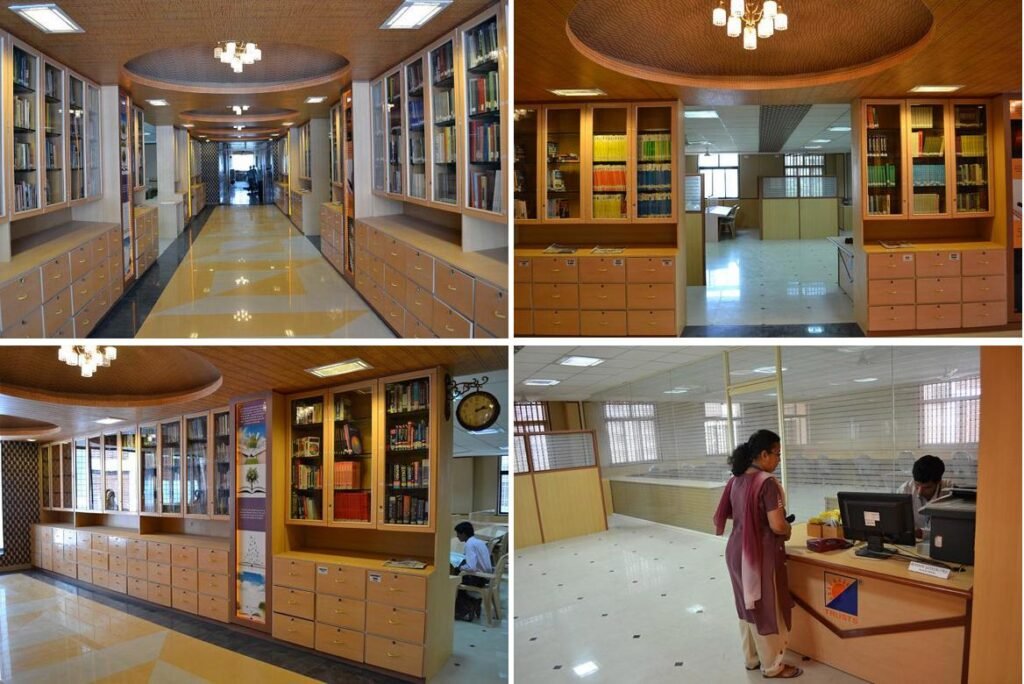 Features
Fully Computerized Library using KOHA (Library Management Software) Software for Library Operations
Voluminous Reading Room
Internet Facility in e-library.
N-List Membership
NDL Membership (National Digital Library)
CD-Library